We

arrived

..and it was so beautiful!

Em and Mark live

in such a little

paradise

. Big trees surround them and it is so green. Here is a little corner of their house, look at those cute little purple bushes..I loved those.
Not long after we arrived, Mark took Matt & I to one of their favorite restaurants called Pen Thai. Seriously the BEST food I have ever eaten.. If you ever go there..get the Garlic Crispy Chicken..oh man..it was so scrumdidlyumtios... Yes, I used that word.lol.
Then we came back and had lots of fun hanging out, and enjoying each others company. Em made Pizza and we sat down with the kids to watch Marley & Me. We all thought it was a kid movie(I mean look at the puppy on the cover) However,it was NOT. Very adult..lol. We had to fast forward quite a bit of the movie. But at least we got to enjoy Marks homemade famous "Kettle corn" and Em made these super-soft-and-delicious homemade cookies. Mmmmm..still thinking about them. Seriously Em..need that recipe.
....................................................................................................

The next day we went to the Zoo..and had a blast!! Here are the pictures from our fun. We were so lucky, the lion came out and roared, the hippo moved and chewed on a branch,the orangutan was up by the window, and the elephant..well ...took an enormous elephant dump while we watched. The kids liked that one..lol.
Can you see the Orangutan in the picture? Look closely!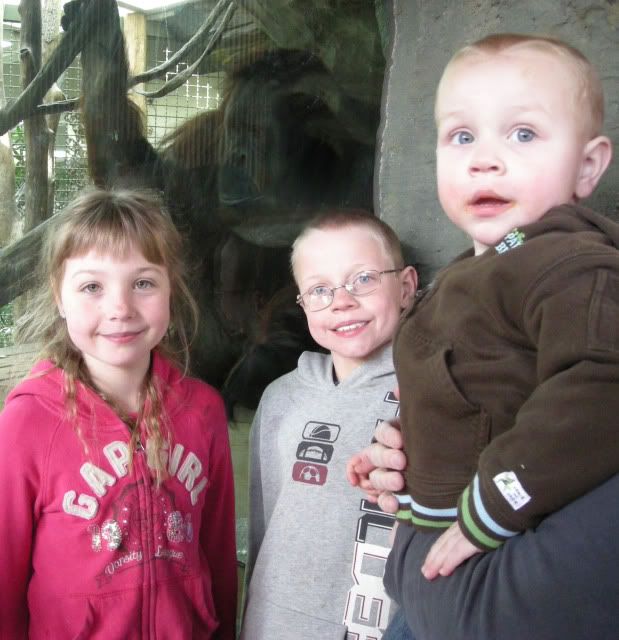 We went into this cool bird habitat where you can buy bird feed sticks and birds will come down and eat right off your stick! The kids all loved it. Even Liam and Grace held a stick with a bird on it. I of course forgot to charge my camera batteries..but Em brought hers! Here are few pics.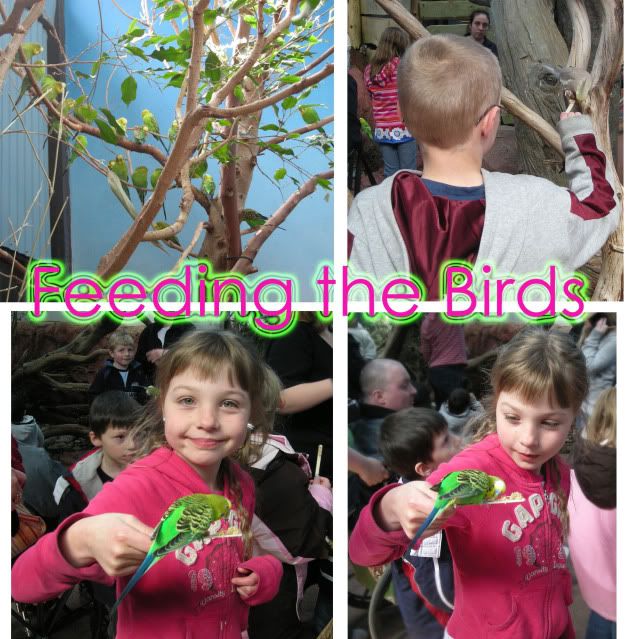 And we stopped for a couple of some fun pictures all along the day. Here is our family, and below is a picture of some monkeys..I mean the kiddos.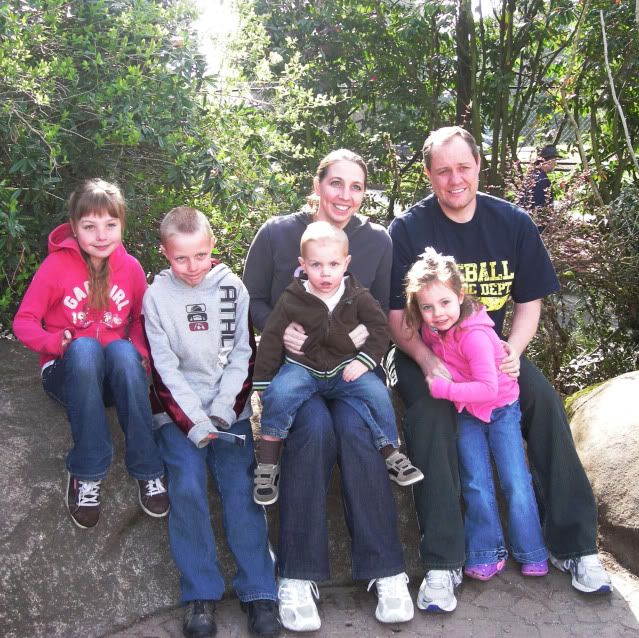 We stopped for a snack in the afternoon and Liam decided to chase a squirrel. He wanted to give the squirrel "a poundin" I dont know where he hears these things..lol. He is such a funny kid.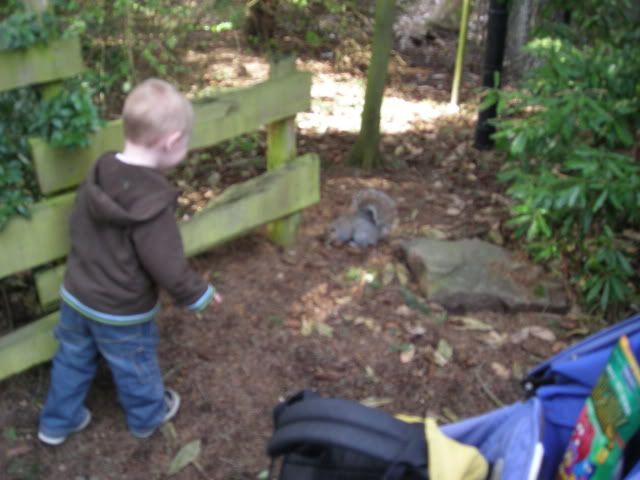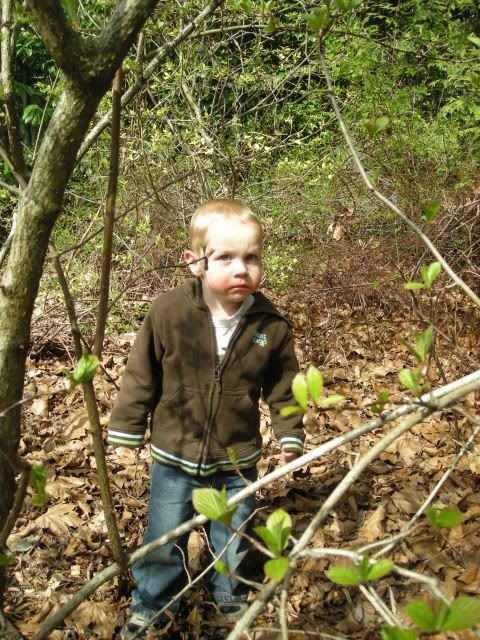 We drove home after our zoo trip. But this is something the kids will remember for a long time. They loved it.