So, for sping break we decided to go up to Bothel to go see
Auntie Emily and Uncle Mark.

Matts brother

Jake

was having an awful

migraine

and needed a
priesthood blessing
so we decided to

stop in Zillah

on the way. When we got to Jakes house, we read online that the pass was closed so we decided to stay the night. We let the kids play!

In Uncle Jakes back yard..adventure awaited for the kids.

Liam

loved the trampoline..we call him a

little rabbit

. He can hop a foot high or so continually. That is pretty good for a 2 year old..

he has no fear

.
Also in the back yard is a mass quantity of broken trees. It became a major fun zone for the kids, crawling over and under..just look..I almost wanted to get in there and explore.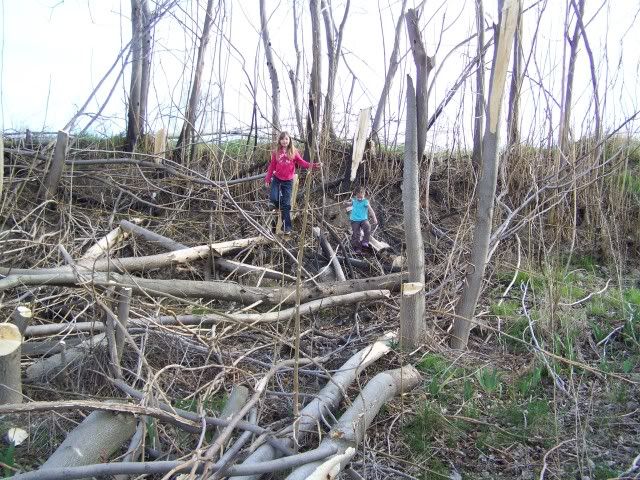 Then some more trampoline fun..Jena did not want her picture taken..so I had to chase her with the camera..till she was giggling. All the while Shaylynn happily watched out the sliding glass doors.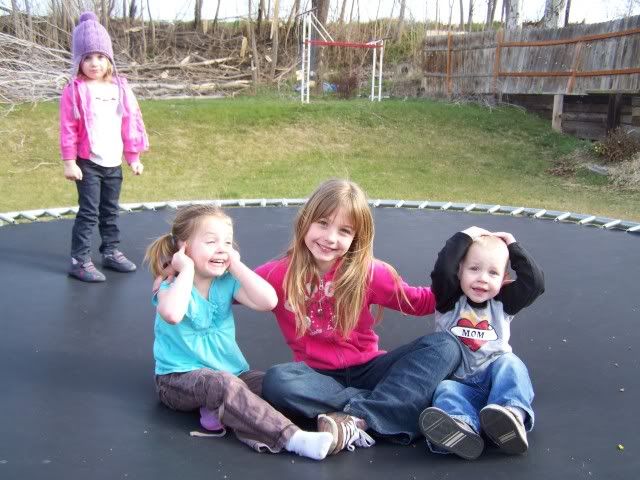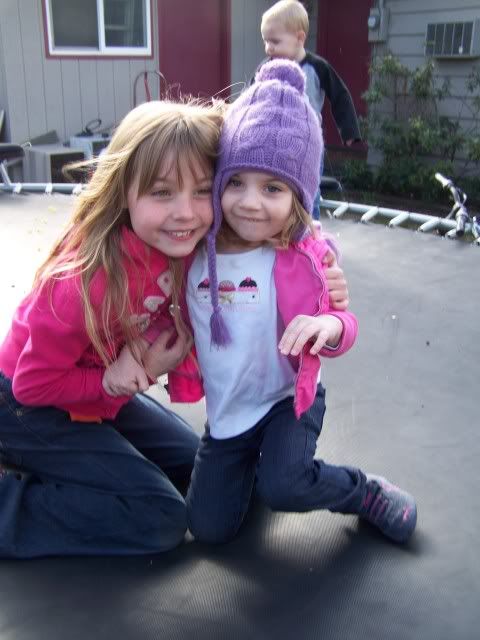 Oh and Grace has something to give to you!! lol. This is her newest favorite thing ever..to pick yellow dandelions or bush flowers and give them to people. It justs melts your heart.
More from spring break 2009 to come!