Lookie Lookie!! I was given a nice little gift this week. Something to smile about whenever I walk in my front door!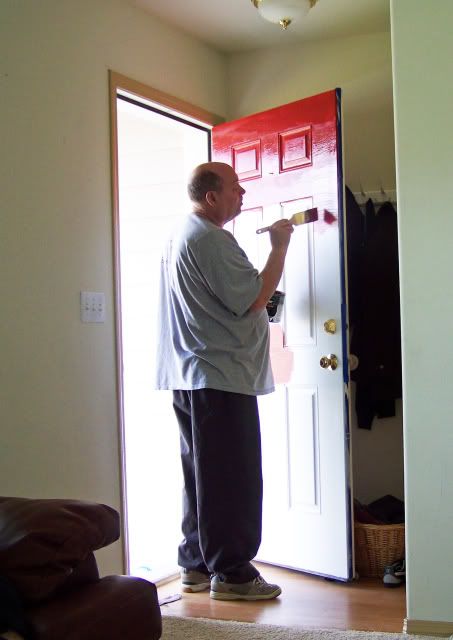 Grandpa & Grandma Truman decided I needed a door-lift.Thank you so much. I love my new red door!
And I am throwing in the cute picture of my popcorn poppin looking tree..its so cute!